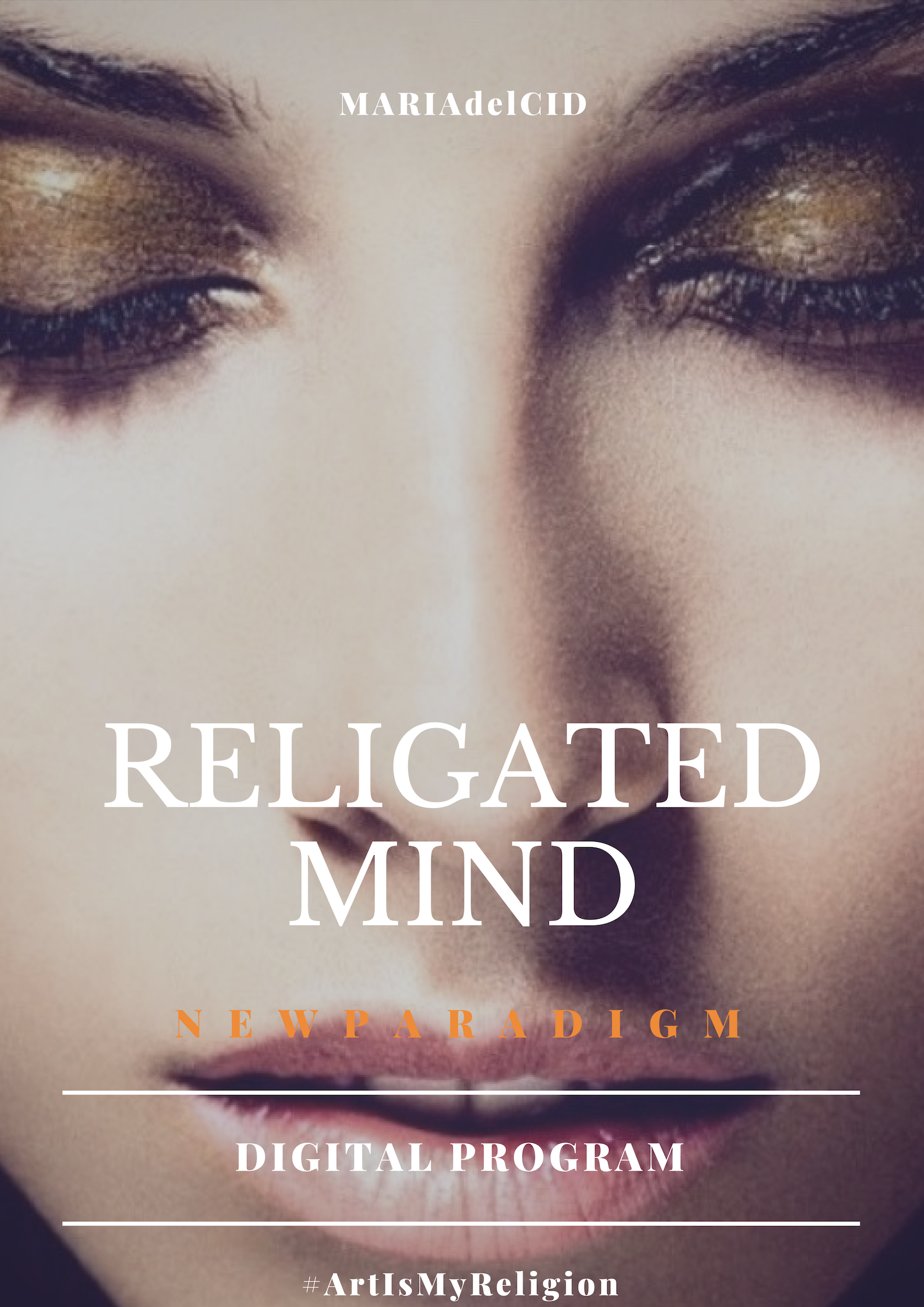 Religated Mind
N E W P A R A D I G M
Religated mind is born from the message Art is my Religion. It is a 12-lesson workshop through which you walk from a paradigm that no longer reflects your true identity, with which you were born. It is a process to remember you again and gestate you in a spiritual process that takes you back to your home. 
When you return home, you remember who you are, your mind is reconnected and your creative capacity genuinely emanates from you, to extend your life mission, that mission that is revealed to you when you listen your call.
Art is my Religion
Religated mind is born from Art is my Religion message. An essay in which I narrate my 'way back home'. That process in which we bare our soul to remove the veils that do not allow us to hear our call. When we answer it, a path of reconstruction happens while we are finding our scene for life.
Religated mind is a workshop which you will walk through every corner of your spiritual mind. I designed designed for you to do it yourself, not depending on me; so that you can be independent on your spiritual and creative path to you way back to your true identity. It is about remembering yourself, answering to the call that you feel within you.
I hope that this personal guide, resolve your doubts as it did with me.
With love,
MARÍAdelCID
Art is my Religion
Art is born when we descend into deep waters, toward darkness, when we delve into emotions such as sadness, when we descend towards depression. There we search for light to have our creativity sprout. Akin the gestation process, in which we find ourselves in a dark space, clothed by the womb. Or to the voyage we live during the dark night of the soul, feeling seduced to unveil ourselves and undress our spirit. We walk this path to reconstruction through art, through a creative process that religates us to our own existence, offering a meaning closer one's own destiny: 'Know thyself'. From that process of descent and regression, from the conception of a life project, comes Art is my Religion. ©